Red, White, and New Sales Event in Canton!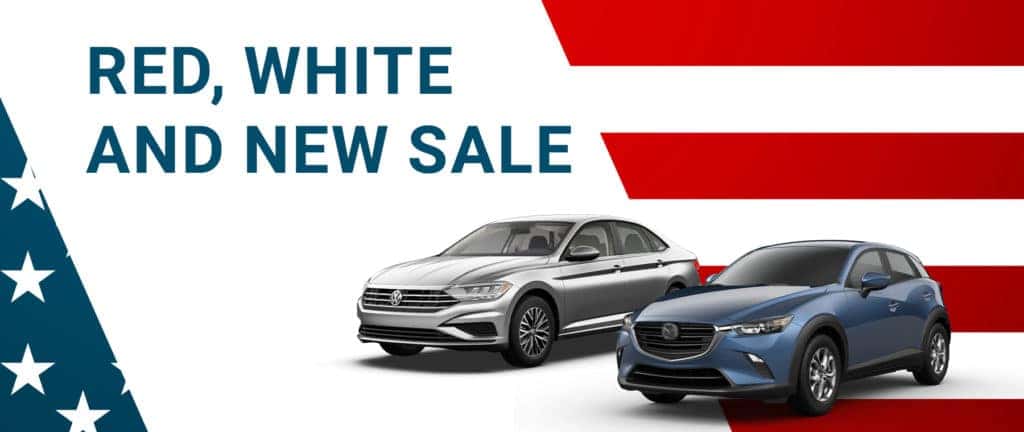 ---
Has your commute lost its luster? If so, now is the perfect time to take advantage of the hot automotive resale market and score a great deal on your trade! There's never been a better time to sell your car since trade values are going through the roof. At Kempthorn Motors, we're upping the ante with our Red, White, and New sales event! 
Now through July 9th, you can visit Kempthorn Motors to secure a lavish trade offer on your current vehicle and an exciting deal on a brand new vehicle! Visit us in Canton today and learn more about this automotive summer sales event below!
Refresh Your Travels at Kempthorn Motors
When you shop for a new , you'll be treated to an unbelievable driving experience. Think first-class finishes, cutting-edge technology, and leading safety specs to help you enjoy a greater sense of comfort behind the wheel. At Kempthorn Motors, the peace of mind that comes with a new can be secured at a steep discount, thanks to our Red, White, and New sales event.
Not Looking to Buy? No Problem!
The Red, White, and New sales event at Kempthorn Motors offers benefits for all drivers, not just those looking for a new car for sale in Canton! If you're hoping to earn a few extra bucks for some summer fun, Kempthorn Motors is willing to pay top dollar for your trade! Whether or not you want to buy a new ride from us, you can look forward to a generous trade offer at Kempthorn Motors. 
Why Shop With Our Team?
Here at Kempthorn Motors, we take pride in serving the needs of every single one of our customers. Whether you have stellar credit or you're just starting out, you can find affordable automotive solutions at Kempthorn Motors! Not only do we provide exciting offers like our Red, White, and New sales event, but you can also find generous new and pre-owned vehicle specials when you shop with us year-round! 
Connect with our financiers to discuss your automotive and financial future. Looking to get started right away? We make it easy with our online payment calculator and financing application! 
Act Now! Our Sales Event Ends July 9th
If you're ready to renew your passion for your commute from to , Kempthorn Motors is here to help! Our Red, White, and New sales will help you move on from that old, worn-out ride and upgrade to something incredible. Best of all, when you shop with us for a new car for sale in Canton, you'll enjoy tremendous savings and VIP service. Visit us today, or contact us to learn more about the Red, White, and Blue sales event, now through July 9th!